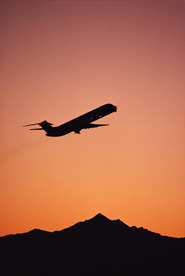 Working For Continental Airlines definately is a great benefit since we all love to travel, so I decided to highlight two of our favorite places that we have visited. Phil and I have done quite a lot of traveling and there are so many great places to see, so picking out a couple of places was tough! But I felt compelled to talk about New Orleans and the Lake District in England, they are both charming in their own wonderful way. But then again, we like the oldy worldly type of places anyway.
I attended high school in Athens, Greece and this is one place that great to visit. We used to spend our school vacations staying at different Greek Islands which are still very quaint and give you the feeling that you are living in a world that is about a hundred years behind us, probably because they are! But that is what is so quaint and charming about these islands, the pace of life is so slow and easy compared to what we are used to. I must say, I like the Greek custom of closing up everything after lunch for afternoon siesta, and then reopening again for a short while in the afternoon. The Greek Taverna's don't start taking the chairs off the table tops for dinner until about 8-9pm when the crowds start coming in for dinner which lasts for several hours. A time when family and friends can just spend time relaxing and enjoying the company. Be sure to check out these sites for interests in traveling to Greece. Lesvos, more than a Greek Island and Greece, a travel guide.
Since I am English, I'll talk about my home country for a little while. Although we usually go to the North of England for our summer holidays.... I come from the south of England just south of London. Most of my family live in a small town called Reigate. It's a beautiful little town with a picturesque bell tower in the middle of the downtown area. It's a quick 30 minute commute by train to the center of London, much quicker than driving and then looking for a place to park the car. Public transport in England is fantastic, actually that goes for the most of Europe!
The pace of life in England is much slower than it is here in the US, although I'm sure it's beginning to catch up. The housewives still bundle up the children in their prams and take them shopping, walking much more than we would in this country. In the evenings, the most popular thing to do would be to go down the the local pub for a pint where you would run into the same folks that have been going for years. Pubs are so different to a bar here, it's much more of a local thing where most everyone knows everyone else! And even if you don't know anyone, within 5 minutes of sitting down, you would be most welcomed in, as if you had been a regular for years!
I think one of my favorite things about going back to England is seeing the oldness of the country. Some of the houses and pubs are hundreds of years old. It wouldn't be unsual to go inside a house or pub that would date back to the 12th century! We've all grown taller since then, some of the doorways and ceilings would be so short, one would have to stoop down to go through a door and the ceilings so short that a six foot man would not even be able to stand up straight! Fireplaces so big that actually have benches on either side of the fire that they use to stay warm by. One of our friends house had what was called a beggars door near the front door that the family would put old bread and food for the beggars to come and collect! It really takes you back in time to experience these things that today we just take completely for granted!
Be sure to look at the pictures that I have included in the lake district for some shots of some of the old pubs and houses!